The 2009 G-Power BMW M6 Hurricane CS is a high performance two door supercar.
The G-Power BMW M6 Hurricane CS features a 5.0 L V10 engine with twin supercharger, intercoolers and piston rods. The engine delivers an output power of 750 hp at 8000 rpm and it reaches the speed of 62 mph in less than 4.4 seconds and the top speed is about 230 mph.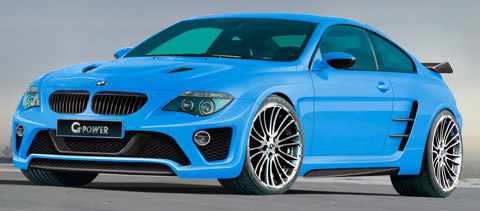 The G-Power BMW M6 Hurricane CS features Clubsport suspension which can be adjusted in nine different positions according to the roads speed and driving conditions, as a result this suspension gives a smooth and comfort driving. The car consists of 21-inch wheels wrapped with high performance Michelin tires. The wheels consist of ventilated carbon ceramic disc brakes with six piston calipers that ensure safety braking of the car even at higher speeds.
The exteriors feature the stylish body structure, headlights, taillights and mirrors. The interiors are mostly finished in Nappa leather and it features the leather seats, instrument panels and sporty steering wheel.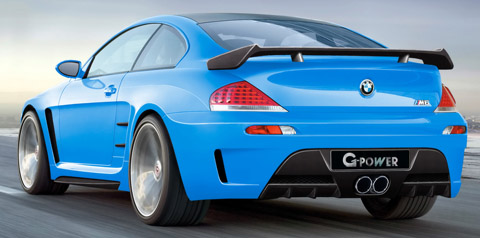 Specifications
Vehicle Type: – 2-door coupe
Configuration: – Front Engine
Engine: – 5.0 L V10
Power: – 750 hp at 8000 rpm
Weight: – 2976 lbs
0-62 mph: – less than 4.4 seconds
Top speed: – 230 mph
Price: – €360,000