The Chevrolet Corvette is a brand new car which will be launched in the year 2009 following its success in the year 2008.
The car contains a number of features and with world class records according to the Chevrolet's management. The car is available in coupe and convertible models with leather wrapped interiors.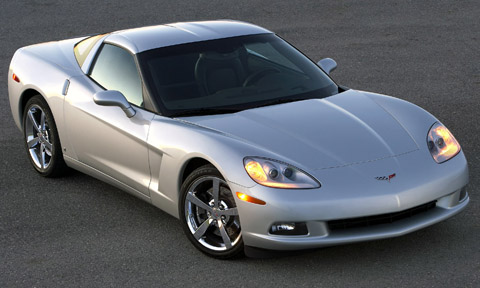 Engine
The Chevrolet Corvette consists of 6.2L LS3 V8 engine in both models, which delivers 424 lb-ft torque and output power of 430 bhp. Also, the two mode exhaust system which is available optionally delivers an increased 428 lb-ft torque and output power of 436 bhp.
The engine contains aluminum cylinder with iron cylinder liners where the bores measure 103.25 mm and joins with the stroke that measures 92 mm to deliver 376 cubic inch displacement. The breathing is held through the cylinder heads which are based on the valves on the engine. These valves measure 55 mm and contains hollow stems of less weight which ensure the engines rpm capacity.
The optional features for the customers include the leather wrapped interiors and 6.2L supercharged engine that delivers an output power of 638 bhp.

Specifications
Vehicle Type: – production car, two doors coupe
Configuration: – Front Engine/ RWD
Engine: – Supercharged V8
Displacement: – 6200 cc
Transmission: – 6-Speed Manual
RPM: – 6600
Torque: – 424 lb-ft @ —- rpm
Horsepower: – 436 bhp @ —- rpm