The 2009 Chevrolet Corvette ZR1 is considered as the American supercar which is well noted for its performance, acceleration, braking and the fastest and most powerful car manufactured by General Motors.
Engine
The Corvette ZR1 consists of a supercharged LS9 6.2L V8 engine. The engine is of exceptional performance, positive displacement and large refinement. It also contains an enlarged charge cooling system which decreases the air temperature inside for better performance. It delivers an output power of 638 bhp at 6500 rpm and 604 lb-ft torque at 3800 rpm.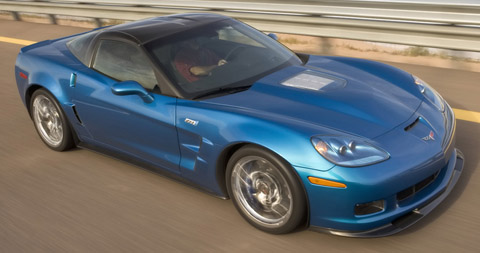 The engine is hand assembled and the manufacturing style of the engine can be mainly seen in the racing engines. The iron cylinders are placed at the aluminum block which is finish-bored and sharpened by a deck plate.
Axle and transmission
The axle on the rear contains asymmetrical axle-shaft diameters to provide the finest torque management. The axles on the car are accumulated on a horizontal plane which associates with the width of tires and rear wheels.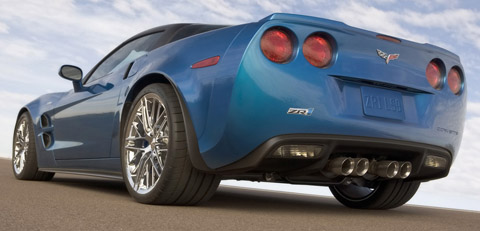 The engine consists of a six-speed manual transmission where the top speed attains in the sixth gear. The engine also consists of twin disc clutch system that contains a couple of discs. The disc plates are about 260 mm and it provides better and smooth driving quality.
Tires, wheels and brakes
The wheels are covered with Michelin Pilot Sport 2 tires that are specially designed for the ZR1.
The wheels contain 20-spoke alloy rims where the front wheel measures 19 inches and the rear wheel measures 20 inches.
The braking system is composed of carbon ceramic rotors. These rotors measure 15.5 inches on the front and 15 inches on the rear.

Interiors and exteriors
The interiors include the light weight seats which are leather trimmed and power adjustable sport seats.
The exteriors include the carbon-fiber on the top where all the exteriors have been protected by UV-resistant coat.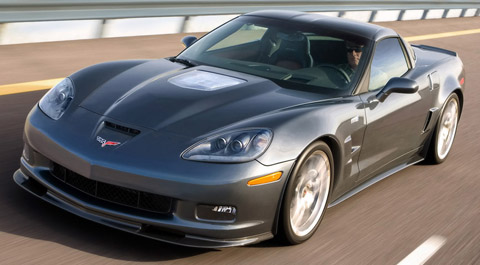 Specifications
Vehicle Type: -Production car, two doors coupe
Configuration: – Front Engine/ RWD
Engine: – V8 supercharged
Displacement: – 6,162 cc
Mileage: – 14/20 mpg
Torque: – 604 lb-ft @ 3800 rpm
Horsepower: – 638 bhp @ 6500 rpm
Width: – 75.9 in
Length: – 176.2 in
Height: – 49.0 in
Wheelbase: – 105.7 in
Transmission: – 6-speed Manual
Top speed: – 210mph
Price: – $103,970