The 2009 Chevrolet Corvette GT1 is a special version launched by Chevrolet.
It was launched as part of its past success in the American Le Mans, which stood as the winner for eight long years, five time winner at the 24 hours of Le Mans. The body consists of driver flags and a number of graphics on the chrome wheels and width spoiler.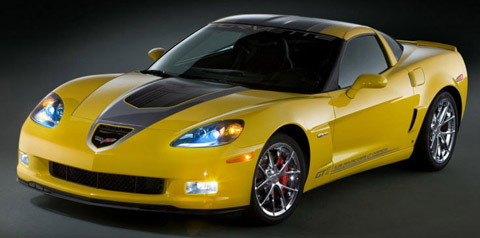 It consists of a V8 engine with a capacity of 6162 cc that delivers an output power of 436 bhp at 5900 rpm and 428 lb-ft torque at 4600 rpm. The interiors in the car are covered mostly with leather.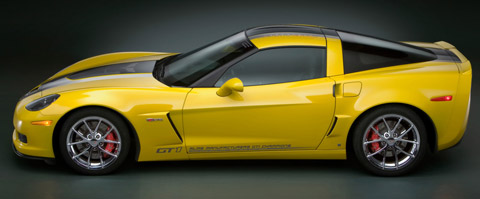 Specifications
Vehicle Type: -Production car, with two doors
Configuration: – Front Engine/ RWD
Engine: – V8
Displacement: – 6162 cc
Transmission: – 6-speed Manual and 6-speed automatic transmission
Torque: – 428 lb-ft @ 4600 rpm
Horsepower: – 436 bhp @ 5900 rpm
Max RPM: – 6500 rpm
Width: – 72.6 in
Length: – 174.6 in
Height: – 49.0 in
Weight: – 3,217 lbs
Wheelbase: – 105.7 in
Price: – $65,310