Saleen Automotive is one of America's premiere performance car makers and has been for over a quarter of a century. Saleen announced at the New York Car Show that they will be teaming up with Mr. Dan Gurney to create the brand new 2008 Saleen Mustang Gurney Signature Edition. There will only be a total number of 300 Gurney Signature Edition Mustangs and they are all going to feature the 465HP Saleen supercharged engine. The legendary Gurney Eagle logo is going to be represented on a few specific spots of the mustang as well as all the mustangs offering custom leather seats that will be either blue or red.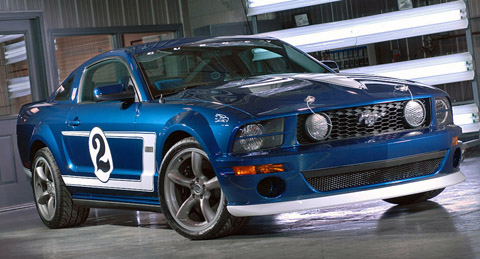 The mustang will be able to hit a top speed of around 140Mph which is all you will ever need. The supercharged engines are very powerful and you can pick up speed quickly with these machines. The price for each of the 300 Saleen Mustang Gurney Signature Edition is going to be $24,995 which makes it a great price and fits into the average of most family vehicles. Most of the power comes from a completely customized and specifically tuned race craft suspension as well of from the sticky Pirelli tires which coast on roads.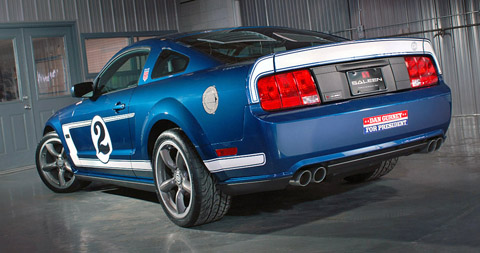 The mustangs aren't suppose to start production until April of this year so you still have a chance to get one of the 300 if you'd like. They should be hitting dealers in late April. The car is a must for anyone who collects sports cars as everyone knows that Dan Gurney is a legend in the American race world. The mustangs will come in three different colors and each color will have 100 of each made. The colors to choose from are Torch Red, Performance White and Vista Blue which is the feature colors for the mustang.