The Corvette 427 Limited Edition Z06 is manufactured by Chevrolet in a limited version.
The car contains a Crystal Red Tincoat exterior and graphics on the cover, front face and the 427 badge. It consists of a LS7 V8 engine with 7011 cc that delivers an output power of 505 bhp at 6300 rpm and 470 lb-ft torque at 4800 rpm. The interiors in the car are covered mostly with leather.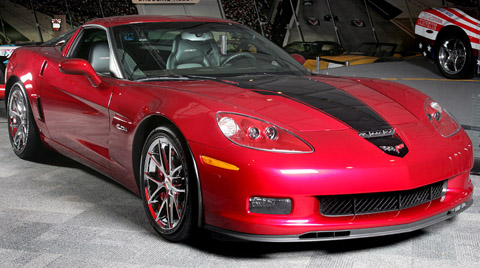 A total of 505 cars have been manufactured in this model and the cost of the car is about $84,195 with an optional navigation system that costs around $1,750.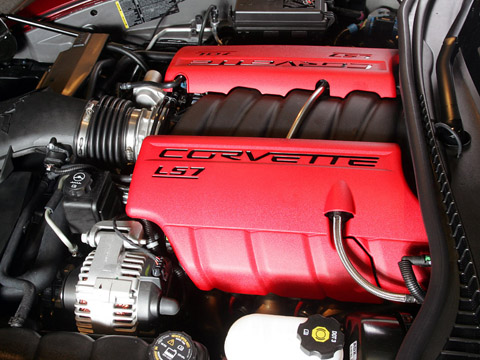 Specifications
Vehicle Type: -Production car, two doors coupe
Configuration: – Front Engine/ RWD
Engine: – V8
Displacement: – 7011 cc
Mileage: – 16/26 mpg
Transmission: – 6-speed Manual
Torque: – 470 lb-ft @ 4800 rpm
Horsepower: – 505 bhp @ 6300 rpm
Max RPM: – 7000 rpm
Width: – 75.9 in
Length: – 175.6 in
Height: – 49.0 in
Weight: – 3162 lbs
Wheelbase: – 105.7 in
0-60 mph: – 3.7 sec
Top speed: – 198 mph
Price: – $84,195