The 2007 Chrysler SR 392 Roadster is a two door convertible high performance car.
The Chrysler SR 392 Roadster was first displayed at the SEMA Show in the year 2007. The car features lower rocker panels, revised top, side panels and stylish body structure.
The Chrysler SR 392 Roadster features a V8 Nitrous-Assisted engine with a capacity of 6400 cc. It delivers an output power of 525 bhp and 510 lb-ft.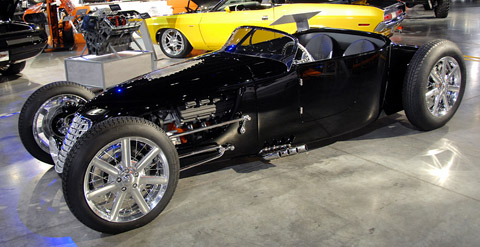 The exteriors feature the stylish body structure and mirrors. The interiors feature the audio system, stylish steering wheel and leather seats.
Specifications
Vehicle Type: 2-door convertible
Configuration: Front Engine
Engine: V8 Nitrous-Assisted
Capacity: 6400 cc
Power: 525 bhp
Torque: 510 lb-ft
Transmission: 5-Speed Auto-Stick