This all-new limited-edition Porsche Cayman S Sport mid-engine has caught many buyers' eyes. It also adds a list of enhancements, a powerful engine and unique visual feature. Porsche has made a limited supply of 700 Cayman S Sport models. This car will be available through the U.S.
Porsche this October at a price of $69,900. A variety of equipments, it's beyond the eight-horsepower bump to 303 from a 3.4 Liter engine. It sets its variant away from the standard Porsche Cayman S; the Porsche 911 GT3 RS has black rims, exterior mirrors, air-intake grilles, and black interior design package.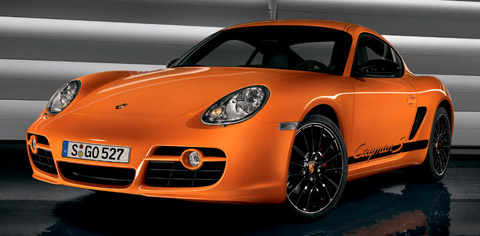 This car can reach from 0 to 60 in less than 5 seconds and it has a maximum speed of 170 mph. The Cayman S Sport has been designed in different colors: black, Guards Red, Speed Yellow, Carrara White or Artic Silver.