The 2009 Kicherer Mercedes-Benz SL 63 RS is a high performance two door car with a retractable hardtop.
The Kicherer SL 63 RS is a two seater car and the body of the car is made of carbon fiber. The car features LED lights, front grille, headlight blenders, newly designed rear diffuser and a powerful engine. The Kicherer SL 63 RS features a hardtop which is operated by the touch of a button and this hardtop can be opened or closed within a few seconds.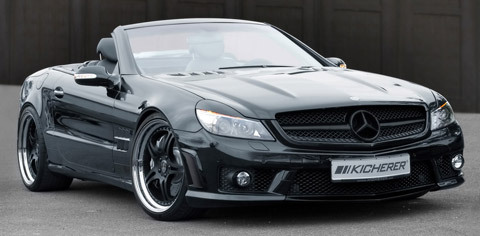 The Kicherer SL 63 RS features a 6.2 L V8 engine with exhaust systems. The engine delivers an output power of 552 hp and 494 lb-ft torque. The car features ABC electronically adapted suspension that delivers a comfort and smooth drive.
The Kicherer SL 63 RS features 20-inch wheels with specially designed high performance tires that ensure a better grip at higher speeds. The front tires measure 255/30 and the rear tires measure 305/25. The car features high performance braking system and electronic brakes on all the wheels that can stop the car carefully even at high speed of 250 kmph.
The exteriors feature the retractable hardtop, LED lights and mirrors. The interiors are mostly finished in leather and it features the leather seats, sporty steering wheel and instrument panels.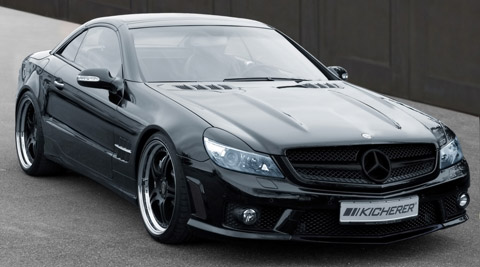 Specifications
Vehicle Type: - 2-door convertible
Engine: - 6.2 L V8
Power: - 552 hp
Torque: - 494 lb-ft