Terrorizing roads since first coming out in 1992, the Dodge Viper has carved a legend for itself. Taking the muscle car concept to the hilt, it is powered by a big block V10 engine that produces a ton of power even on low rpm, making mincemeat out of all kinds of sports cars. However, this "niche car" by Dodge was discontinued in 2010.
However, fans need not despair, as a new generation of the Viper is going to be released in 2012 at the earliest. The 2013 Dodge Viper is going to usher in a new era in this American beast. The first prototype emerged in 2010 in a private conference organized by Chrysler. It was warmly received, but the final product could be considerably different.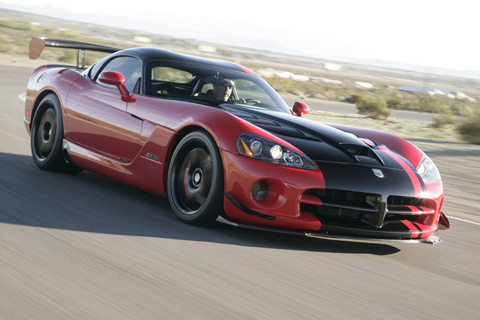 Performance
Just like the design, the mechanical bits of the next generation Viper is also up in the air. Of course, the V10 engine with an output around the 600 horsepower neighborhood will always be there, but there are rumors that an "entry level" Viper is going to be equipped with a V8 engine capable of producing 500 horsepower. However, what specific engine would be installed is still a puzzle. A modified version of the 8400 cc V10 is the most likely candidate. Modified to increase output to 700 horsepower and made to pass 2018 emission regulations, it seemed like the preemptive frontrunner as engine of choice for the new Viper.
New Features
There are rumors circling around the development of the next generation Dodge Viper, some even coming with conflicting inputs. One thing is for sure, it is going to be a major update aiming to modernize the car and make it more palatable to the younger audience. It will feature lighter and more technologically advanced components to save weight. Also, electronic stability control is slated to become standard equipment for the first time.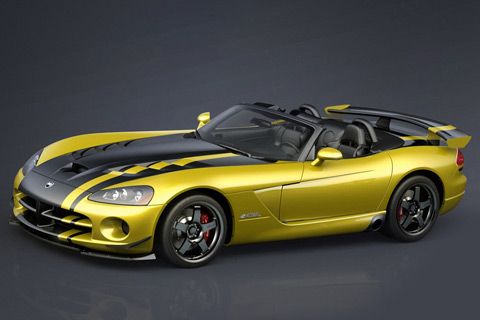 Adding to the unpredictability of the Viper project is the acquisition of Chrysler by Fiat. Because of this new partnership, it is very possible that it will share parts with other Fiat companies such as Ferrari, Maserati, and Alfa Romeo. There are various rumors that styling cues will be borrowed from some Fiat company vehicles as well some crucial components. Other rumors state that brands such as Ferrari is going to help out in the fine tuning of its handling, engine characteristics, and the like. In fact, some have even said that it shares characteristics with the Alfa Romeo 8C and the Maserati Gran Turismo. Right now, everything about the design is still up in the air.
By the time it gets released in 2012 at the earliest, it is expected to compete with new iterations of sports car legends such as the Lotus Esprit and the Honda NSX, not to mention existing sports cars such as the Audi R8, Porsche 911, Nissan GT-R, Ferrari 458 Italia, among others. However, it is too early to tell as of now, as the development of the 2013 Viper is still a secret seemingly only known by Chrysler (and Fiat) insiders. Whatever the finished product may be, it is safe to say that it will be a heck of a car, just like its predecessors.
Specifications
Performance

| | |
| --- | --- |
| Engine: 8.4-liter V10 | Horsepower: 700 HP |
| Transmission: 6-Speed Manual | Maximum Seating: 2 people |